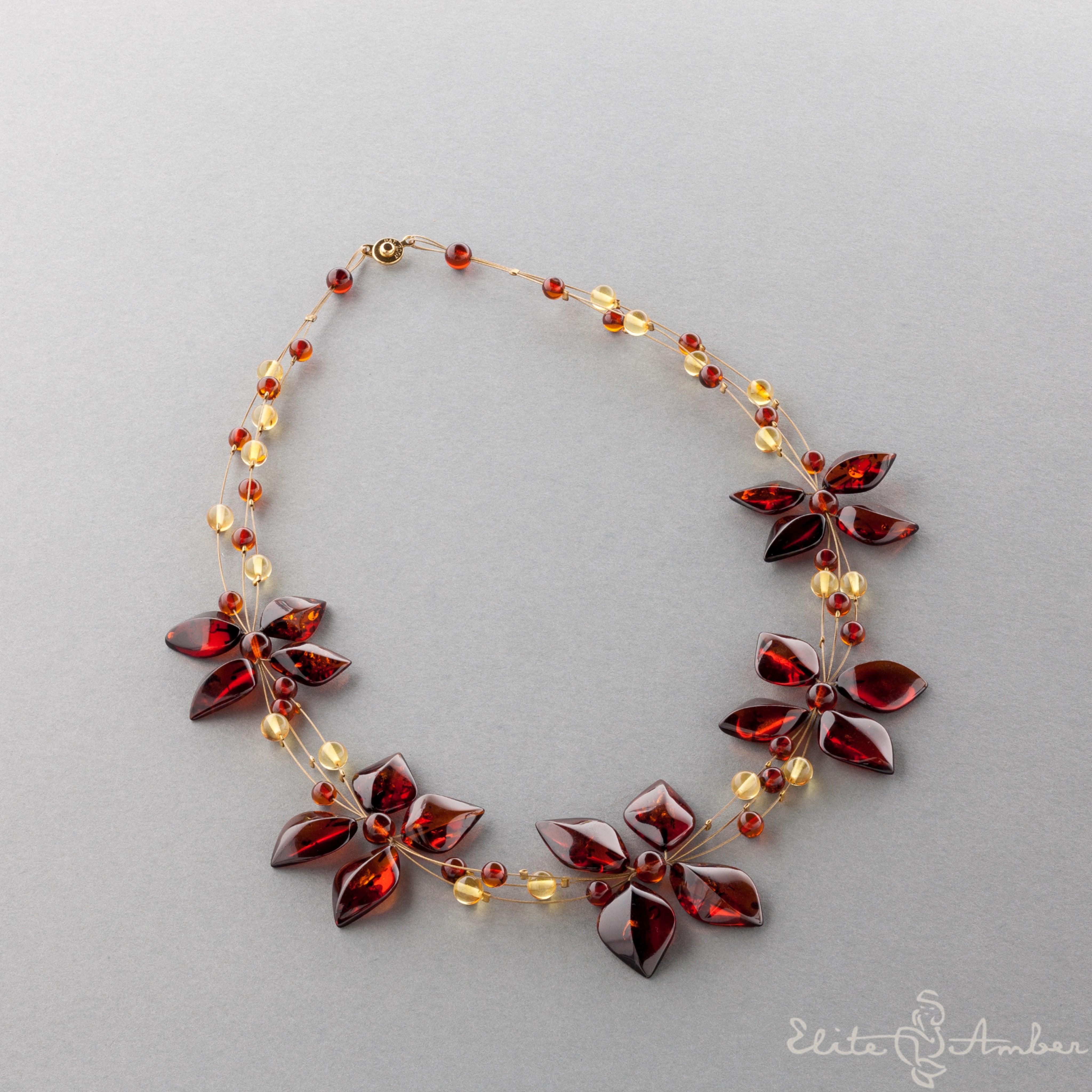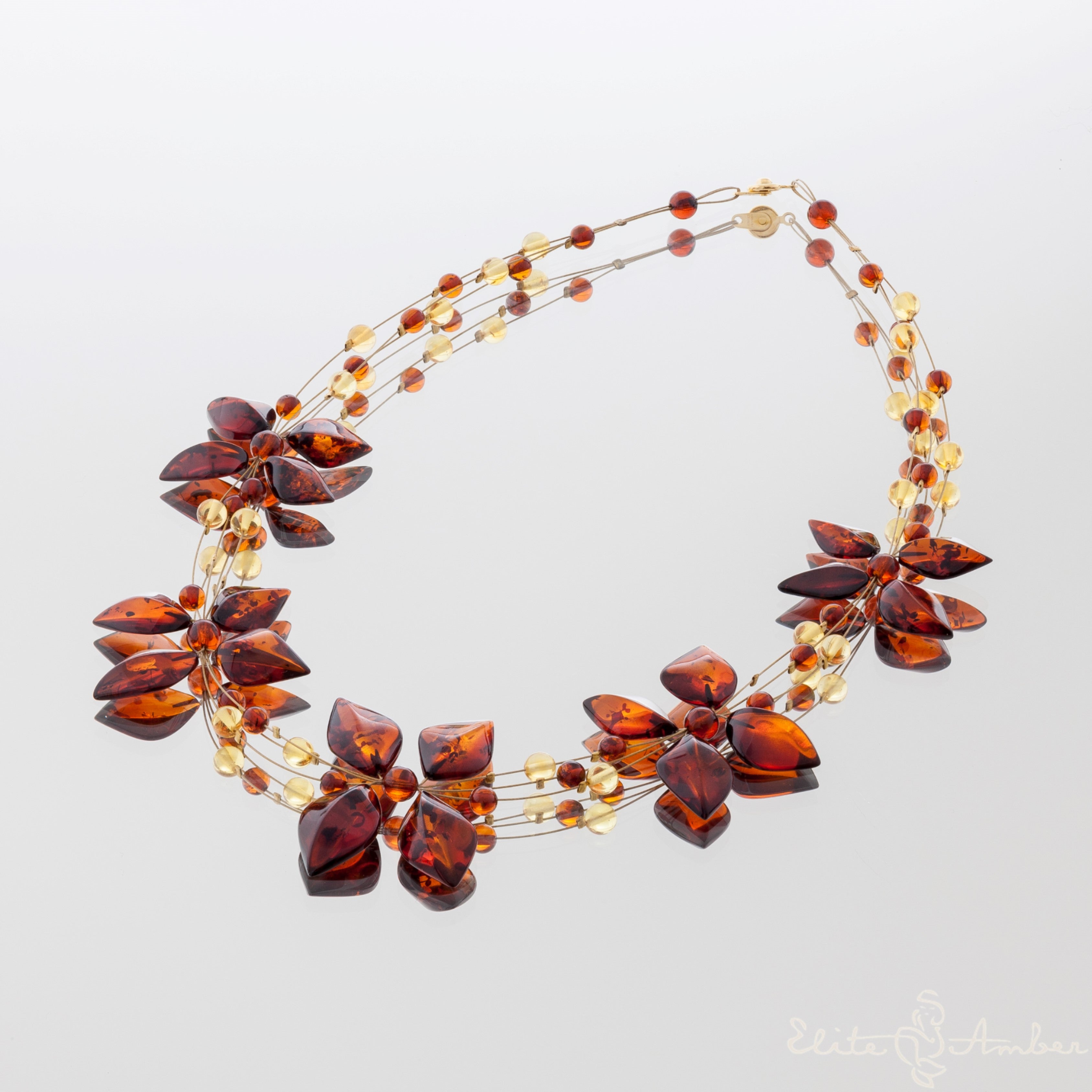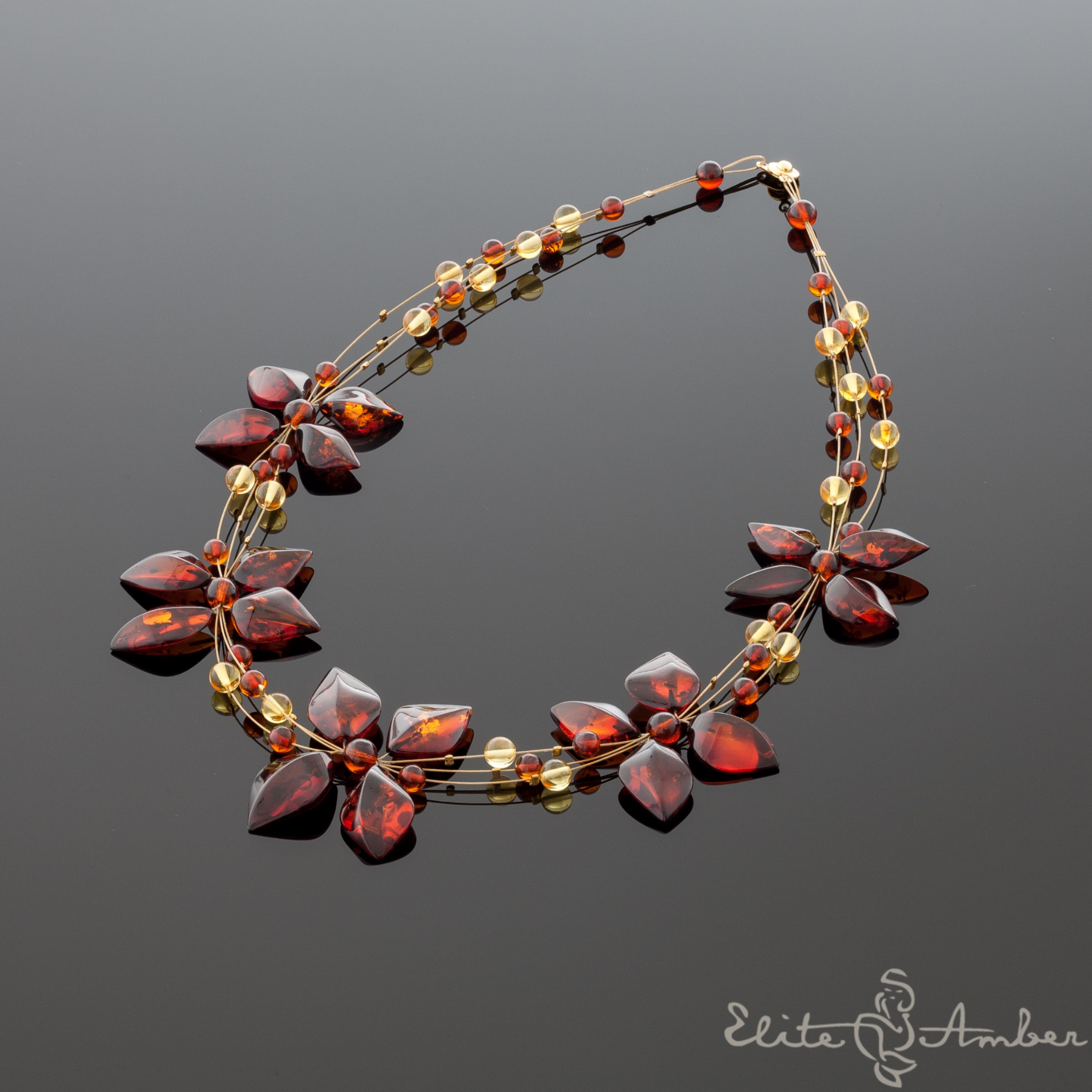 Amber necklace "Brilliant honey flowers"
You will look remarkably with this necklace !!!
We have this product in stock.
This light, exclusive necklace is made from natural Baltic amber. Lemon and cognac colors fits perfectly. Round amber beads and flower leafs are threaded on special jewelry wire. The necklace fastens with a metal button type clasp. 
Weight: ~18 g
Length: ~48 cm
Diameter of bead: ~5-6 mm
Dimensions of biggest leaf: ~22 x 15 x 6 mm
Dimensions of smallest leaf: ~16 x 12 x 6 mm
Create your own collection with other products from our shop: matching bracelet, earrings or rings.
The price of a larger quantity is combined with each buyer individually.
!Please note that all our jewelry is made from natural Baltic amber, so all details can not be identical, and relative to pictures it might be some little differences!